South Mississippi Genealogical & Historical Society Meeting
October Meeting information.
In April 2002, South Mississippi Genealogical & Historical Societyís Genealogy Library was established under the leadership of Laurie Crowson and Dr. Betty Drake, supported by the efforts of members. The library opened for research in May 2002. Over the next 15 years library holdings continued to increase, and national interest grew in genealogy research. In July 2017, we moved into a new location provided by the City of Hattiesburg. Our new home is more spacious, with room for adding to our collection and a more comfortable room for meetings and study. Our librarian has been very busy cataloging and shelving several collections recently donated to the Society. Please join us Tuesday, October 3, at 6:00 PM for the dedication of the "Laurie Crowson and Dr. Betty Drake Research Room" in honor of the two ladies whose labors laid the foundation for a genealogical research home in the Hattiesburg area.

Please come share your personal memories of Laurie Crowson, Dr. Betty Drake, or our organization and Library from those early years. Please invite those you know who were involved with the Society and Library at that time, as they may not be on our current mailing list.

Our regular monthly meeting will follow the ceremony.

REMINDER: October is the time to pay your annual dues.


Pioneering Printers and Newspapers
Join us Tuesday, October 3, at 7:00 PM for a presentation on pioneering printers and newspapers in the Mississippi Territory at the Genealogy Library, 307 2nd Avenue in Hattiesburg. Dr. David Davies, director of USMís School of Mass Communication and Journalism will share the history and development of print journalism on the frontier in which our ancestors settled. Meetings are free and open to the public. Come visit our new Genealogy Library!
Meetings are free and open to the public; the library is open for research at 6:00 before the meeting and on Saturdays from 9:00 a.m. - 2:00 p.m.

Contact Kathy Goss for more information: gosskathleen@gmail.com or 601-544-5210.


Progress of work on library.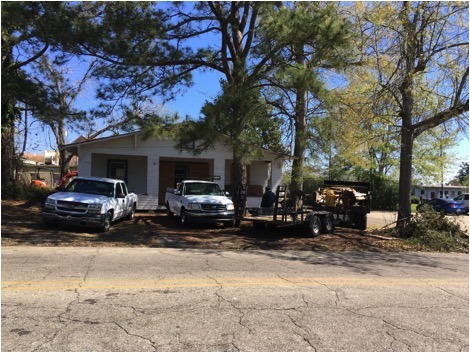 This picture is the "before" look.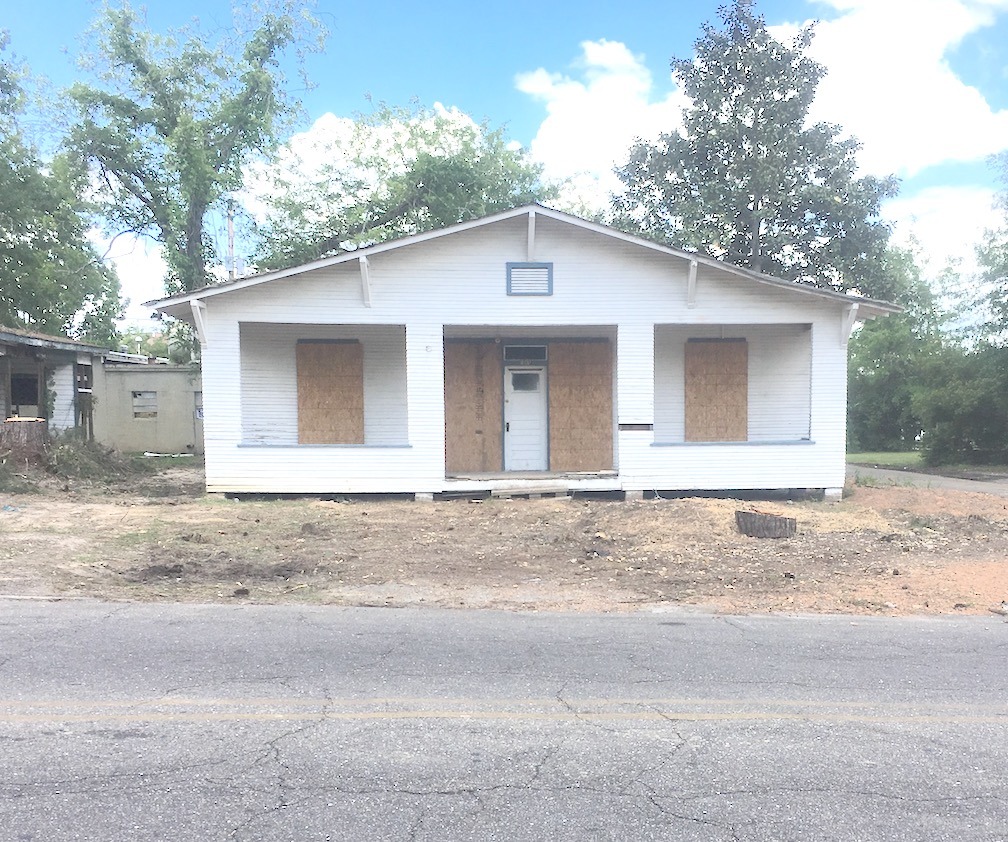 Work in progress, trees removed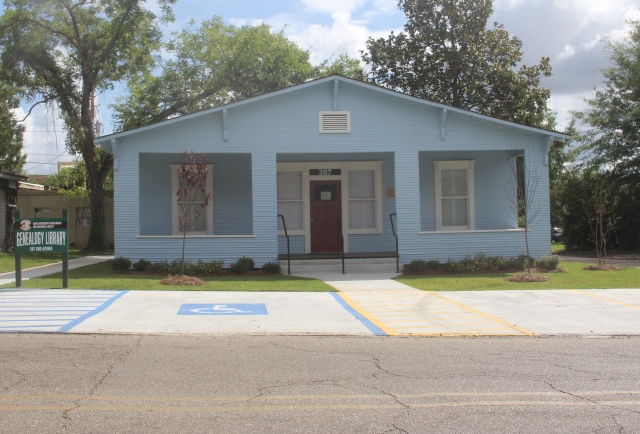 Open and ready for business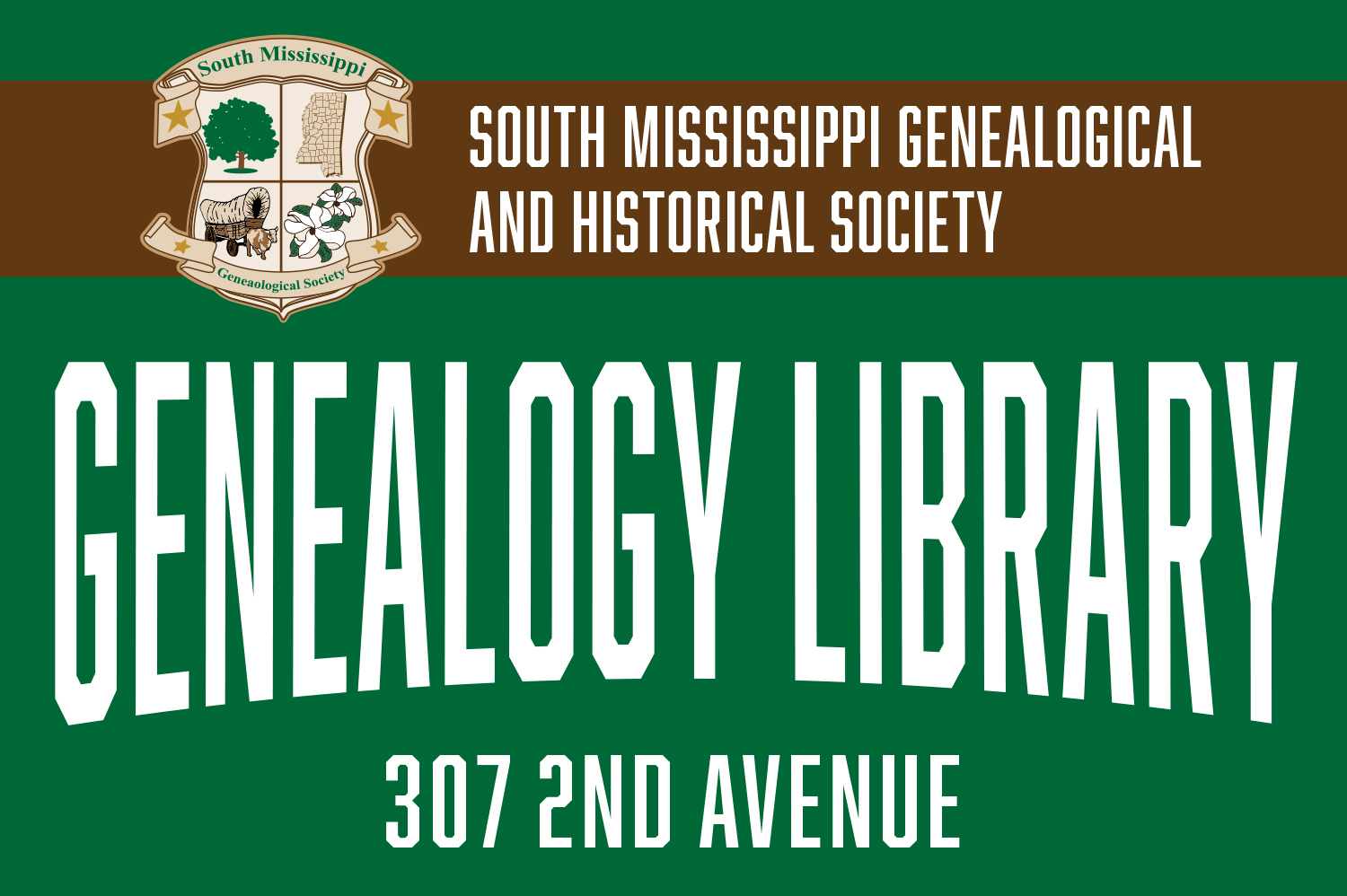 This is how our sign will look.

The final version of our by-laws has been upload. Read them here.
MEETINGS
South Mississippi Genealogical and Historical Society meets at 7:00pm the first Tuesday of each month at 307 2nd Avenue, Hattiesburg, MS. On rare occasion the date for a meeting is moved or canceled in which case a notice will be posted.
LIBRARY
The Library of the South Mississippi Genealogical and Historical is open each Saturday morning from 9 am to 2 pm except on major holidays. It is also open at 6 pm before each meeting. Appointments at other times can be arranged by calling the librarian at 601-606-4700 or 601-271-2384.

It contains a modest collection of books and journals with emphasis on data from counties of South Mississippi. It now houses the Genealogy collection from the Library of Hattiesburg-Petal-Forrest County.

Visitors are welcome.
Officers 2012/2013 (Oct .1, 2013 to Sept 30, 2015)
President, Clif Evans
V.Pres, Kathleen Goss
Secretary, Bonnie Morse
Newsletter Editor, Joshua Hodge
Treasurer, Gene Phillips
Historian, Myran Lazenby
Librarian, Jeanne Tutor
Publicist, Kathleen Goss
Web Master, Gene Phillips
If you have a subject you would like to present in a program or if you know of an interesting guest speaker, you can send it to Gene Phillips
Notice
Our working year is from Oct 1 until Sept. 30.
Dues for 2018 are due by Oct. 1, 2017.
See the membership page for rates and address.
SEMINAR
There are no plans for a seminar.