South Mississippi Genealogical & Historical Society Meeting
May Meeting information.
Prehistoric Indians of South Mississippi



South Mississippi Genealogical & Historical Society invites everyone to its regular monthly meeting Tuesday, June 6, at 7:00 p.m. at Parkway Heights United Methodist Church, 2420 Hardy St., in Hattiesburg. This year is the 100th anniversary of America's entry into World War I and of Camp Shelby, military post south of Hattiesburg. Camp Shelby was established in July 1917 and was one of 16 training camps built to train American troops for World War I. The camp was completed about November 1917 and grew to 1,206 buildings, with a tent city designed for 36,000 troops. At the end of the war the camp became a demobilization center, and all the buildings were demolished but four. Camp Shelby archaeologist Rita McCarty focuses much of her work searching for and exploring historic parts of the camp used by its first residents. She will give a presentation on recent explorations of World War I trenches and bakery area at Camp Shelby. Meetings are free and open to the public.

Contact Kathy Goss for more information: gosskathleen@gmail.com or 601-544-5210.

EXCITING NEWS!There was supposed to be an Open House at our new location on 5 June. However the rain this week has stalled the outside work. Landscaping and pouring cement for the sidewalk can't be done because of the wet ground. The interior is almost ready to move in.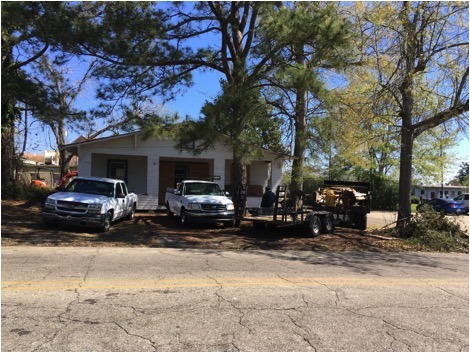 This picture is the "before" look.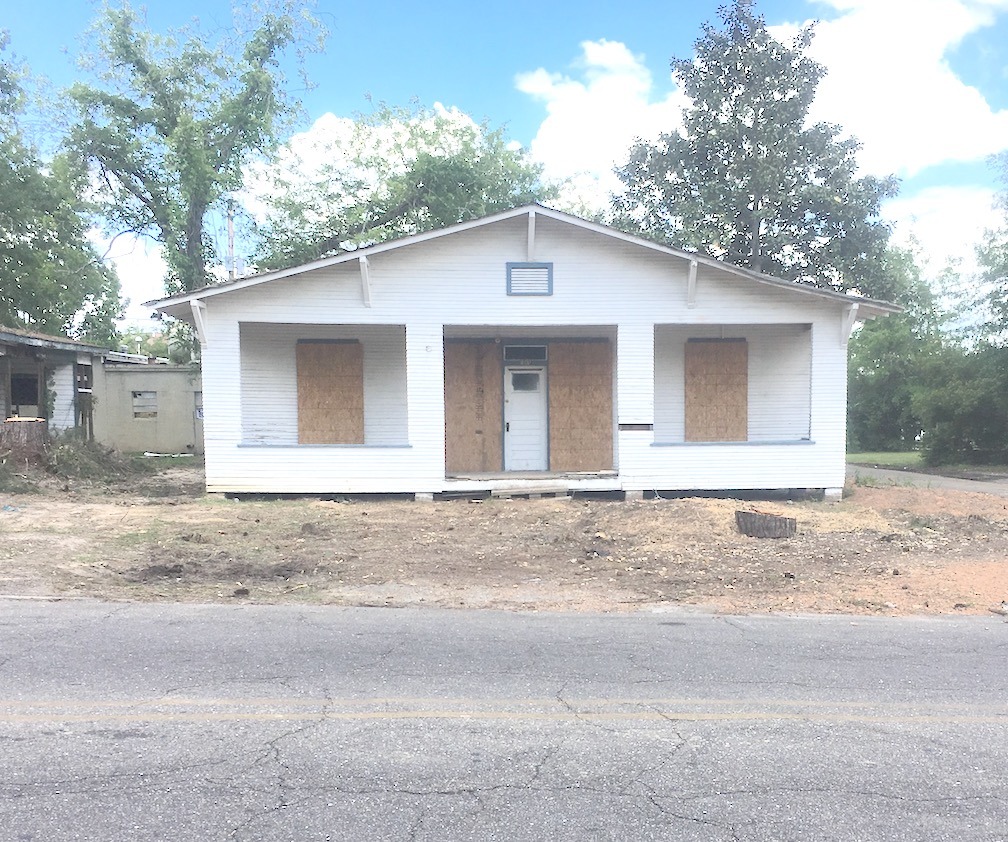 Work in progress, trees removed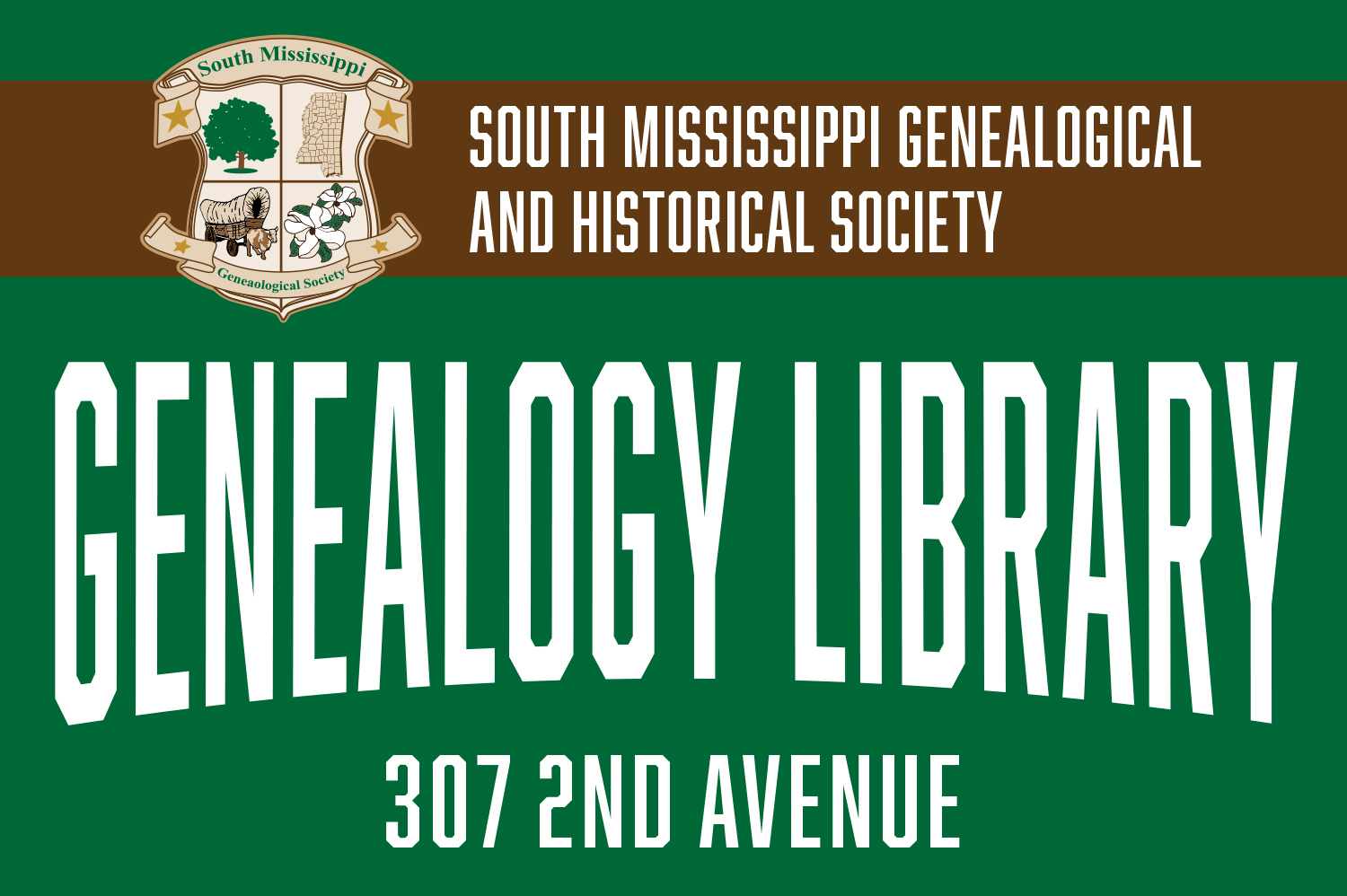 This is how our sign will look.

The final version of our by-laws has been upload. Read them here.
MEETINGS
South Mississippi Genealogical and Historical Society meets at 7:00pm the first Tuesday of each month at 107 South Park Avenue, Hattiesburg, MS. The meeting room and library are located in the rear part of the Hattiesburg Water Dept. Bldg in the edge of Kamper Park. On rare occasion the date for a meeting is moved or canceled in which case a notice will be posted.
LIBRARY
The Library of the South Mississippi Genealogical and Historical is open each Saturday morning from 10 am to 2 pm except on major holidays. It is also open at 6 pm before each meeting. Appointments at other times can be arranged by calling the librarian at 601-606-4700 or 601-271-2384.

It contains a modest collection of books and journals with emphasis on data from counties of South Mississippi. It now houses the Genealogy collection from the Library of Hattiesburg-Petal-Forrest County.

Visitors are welcome.
Officers 2012/2013 (Oct .1, 2013 to Sept 30, 2015)
President, Martha Parker
V.Pres, Kathleen Goss
Secretary, Myrna Lazenby
Newsletter Editor, Laurie Crowson
Treasurer, Gene Phillips
Historian, Joshua Hodge
Librarian, Jeanne Tutor
Publicist, Kathleen Goss
Web Master, Gene Phillips
If you have a subject you would like to present in a program or if you know of an interesting guest speaker, you can send it to Gene Phillips
Notice
Our working year is from Oct 1 until Sept. 30.
Dues for 2016 are due by Oct. 1, 2015.
See the membership page for rates and address.
SEMINAR
There are no plans for a 2013 seminar.